Cows Ride Free!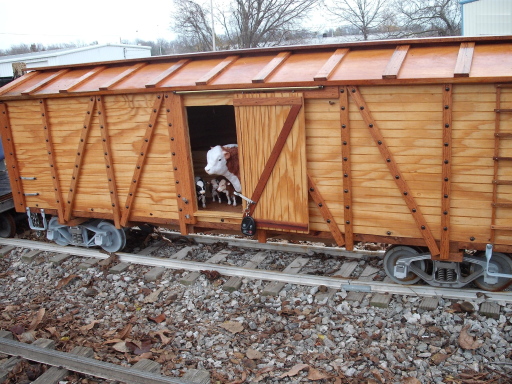 Sound Effects Box Adds a MOO!
West Yard Camera
Live Video- You can pan and tilt with controls
Click on a camera to load. You may have to load an Active-X applet for each camera.
Check the cameras after 10:00 AM, we may be out on the train.
MOO Board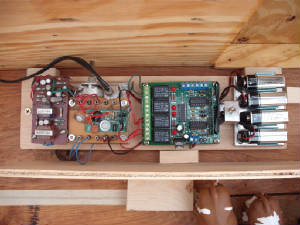 MOO Board with batteries and remote chassis