Trucks are Rebuilt and Installed
Mood:
happy
Topic: On the Tracks
The trucks on the SW-1500 went bad, axles wore in the bearings and became VERY sloppy. The locomotive had to be lifted off the rails and suspended while the trucks were removed and taken apart. The wheels and axles were sent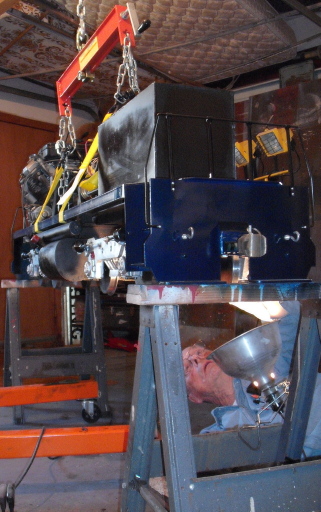 back to the manufacturer and were re-machined and fitted with new bearings and tires. It took about a month and a half to get the entire job done. I should ahve done a video of some of the work but was so busy working on the problem I forgot to set up the camera.The locomotive is sitting on some supports but it is also supported by a 2 ton hoist as a further safety measure. I finally got the whole thing done today and ran around the track a couple of times, all is well.
In theory I should never have to do this again but we shall see.
Posted by mr-train0 at 10:07 PM EDT
Updated: Wednesday, 8 April 2009 10:08 PM EDT